Bid Opportunities
---
---
---
---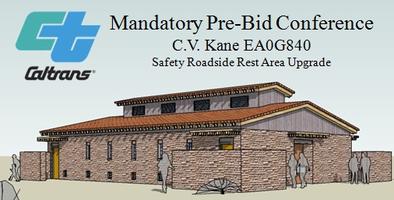 MANDATORY PRE-BID MEETING C.V. KANE EA0G840
Event to be held at the following time, date, and location:
Wednesday, November 6, 2013 from 10:30 AM to 12:30 PM (PST)
Caltrans District 8 Southern Regional Lab
13970 Victoria St
Fontana, CA 92336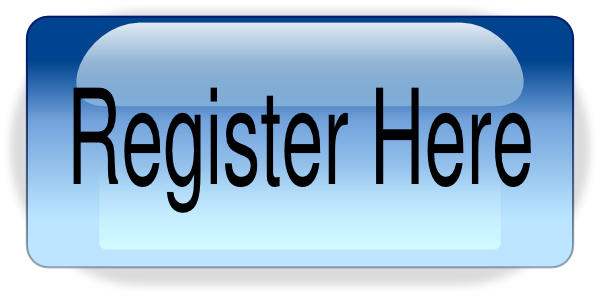 DATE CHANGE! As a result of a program change, the date of this Mandatory Pre-Bid Meeting is moved to November 6, 2013. The location and meeting time will remain the same. There is no need to reregister if you have already done so.
FAQs
I am a Prime Contractor but I am not sure I need to attend this event. Should I attend?
All prime contractors (and firms who may desire to bid as a prime contractor) are required to attend this meeting.
I am a possible Prime Contractor for this project. What should I bring to the event?
A company officer, project superintendent, or project estimator representing the Prime Contractor should be prepared to network with small business and DBE firms. Please bring requisite collateral materials to distribute.
As a Prime Contractor, what will be required of me at the event?
Prime Contractors will be expected to network with the small businesses and DBE firms. Prime Contractors should bring plenty of business cards and other business materials related to this project and their individual firm.
I am a sub contractor, small business, and/or DBE certified firm. Am I required to attend this event?
This event is specifically targeting small business and DBE firms and establishing a connection with decision makers representing Prime Contractors. While not required, this event is for you. Please bring your contact materials as well as a detailed scope of work your firm can provide for this project. Put your best foot forward as you network with the Prime Contractors.
---
Shimmick Construction Company, Inc. is Prime Contractor seeking quotes from certified Disadvantaged Business Enterprises (DBEs) Subcontractors/Suppliers for the following project:
Construction on State Highway 101 in Ventura County near Thousand Oaks
South of Westlake Blvd., 07-Ven-23, 101-3.3/3.8, R0.1/R4.5
California Department of Transportation Contract 07-1952U4
Bid date and time: September 26, 2013 @ 2:00pm
Subcontractors/Suppliers Requested for, but not limited to, the following: Construction Area Signs, Traffic Control System, Plane Asphalt Concrete, Remove Bridge Item, Highway Planting, Hydroseeding, Erosion Control, Irrigation System, Temporary Erosion Control, Seal Coat, Asphalt Concrete, Paving Asphalt (AC), Clean & Seal Pavement Joints, Furnish & Drive Piling, CIDH Concrete Piling, Concrete Block & Masonry Retaining Wall, Sound Wall, Reinforcing Steel, Sign Structure, Roadside Signs, Concrete Curb & Sidewalk, Fencing, MBGR, Metal Railing, Thermoplastic & Painted Traffic Striping and Marking, Signal & Lighting, Detector, Ramp Metering System, Masonry, Coring, Demolition and Trucking.
Items of work may be broken down into economically feasible packages to encourage participation.  Shimmick Construction intends to conduct itself in good faith with all firms for participation on this project.
Shimmick Construction Company, Inc.
16481 Scientific Way – Irvine, CA 92618
Phone (949) 333-1500, FAX (949) 333-1510
For additional project information or to discuss obtaining necessary equipment, supplies, and/or materials please contact Austin Moore, amoore@shimmick.com or (310) 261-0379, for additional contract assistance please contact Trina Clay, tclay@shimmick.com or (949) 333-1500 x517
Contract documents are available at: *Electronic copies of the plans and specifications can be downloaded from the Caltrans Website http://www.dot.ca.gov/hq/esc/oe/weekly_ads/index.php.  If you require additional assistance with plans, specification or requirements of the contract please contact Trina Clay at (949) 333-1500 x517
100% Performance and Payment bonds with a surety company acceptable to of Shimmick Construction are required of subcontractors. Shimmick Construction will pay bond premium up to 1.0%.  Subcontractors will be required to abide by terms and conditions of the AGC Master Labor Agreements and to execute an agreement utilizing the latest Shimmick Construction Standard Long Form Subcontract incorporating prime contract terms and conditions, including payment provisions-subcontract draft copy available upon request. Subcontractor must provide insurance coverage for their work as required by the Prime contract or Shimmick minimum – whichever is greatest. Shimmick's minimum insurance requirement is: General Liability $1M-Per Occurrence/$2M-Agg/$2M-Completed Operations; Excess Liability $5M; Auto Liability $1M; Workers Comp & Employer Liability $1M.  Shimmick Construction's listing of a Subcontractor is not to be construed as an acceptance of all of the Subcontractor's conditions or exceptions included with the Subcontractor's price quote.  Shimmick requires that Subcontractor and Supplier price quotes be provided at a reasonable time prior to the bid deadline to enable a complete evaluation.  For assistance with bonding, insurance or lines of credit contact Scott Fairgrieve at (510) 777-5000.
Shimmick Construction Company, Inc. is An Equal Opportunity Employer
 Trina Clay
Estimating Coordinator
Shimmick Construction Company, Inc.
16481 Scientific Way
Irvine, CA 92618
P (949) 333-1517
F (949) 333-1510
---
Turner Construction Company invites you to a pre-qualification information session for subcontracting opportunities at the Wilshire Grand Hotel project. SPACE IS LIMITED!
Date: Tuesday, August 13, 2013
Time: 4:00pm – 6:00pm
Location: Los Angeles Convention Center, West Hall Room 502A, 1201 S Figueroa Street, Los Angeles, CA 90015
Each attendee/company must register for admittance. For more information please email at socal@tcco.com or call (714) 940-9039. Registration deadline is August 8th at 5:00pm. Parking is $12 in the Convention Center West Hall located on LA Live Way.
For subcontractor pre-qualification online form (not for professional services) please visit http://www.turnerconstruction.com/sub-contractors
 Please note: This event is not for employment.
---
Small Business Enterprise Community,
The California Department of Transportation (Caltrans) District 7 will hold it's Procurement Fair 2013 on Monday, March 25 at 100 South Main Street, Los Angeles, 90012. The fair, which will be held in the building's quad area, begins at 10 a.m. and ends at 2 p.m.
This is the prime event of the year that Caltrans' buyers have an opportunity to meet with and make commitments to purchase goods and services from area vendors. You do not want to miss this chance to sell to Caltrans and meet Department Small Business staff. Officials from other governmental bodies including L.A. Metro will also attend to provide procurement information for their respective agencies.
Please log onto the following url: http://www.dot.ca.gov/dist07/business/smlbus/procurement/ to reserve your attendance for the Department's Procurement Fair 2013.
We look forward to seeing you there.
Thomas L. Knox, Jr.
Chief, Governmental and Legislative Affairs
Division of External Affairs
Caltrans Dist. 7
213.897.7563
---
Contracts with the federal, state and local governments represent an unparalleled opportunity for small businesses. In fact, the Federal Government is the world's largest purchaser of goods and services. For many small businesses, government contracts provide reliable, sustainable growth. Click on the link for more information!    
http://www.sba.gov/category/navigation-structure/contracting
---
College of the Canyons welcomes qualified bids in response to Request for Quotations (RFQ),
Request for Proposals (RFPs) and Invitation for Bids (IFBs). To learn more about construction-related bids and the bidding process,
click on this link
For non-construction related opportunities, click on this link:
---
City of Santa Clarita
Detailed information on each of the bids can be obtained by downloading the information from the City's Purchasing website at  www.planetbids.com/santaclarita/bidsonline.cfm.
You may also contact the City of Santa Clarita Purchasing Department at (661) 286-4184 for additional questions.  Current Bidding Opportunities
---